A Commemorative PICPA Identification Card, Discount Card and Membership Privilege Card... rolled into one!

Introducing the PICPA MEMBERSHIP PRIVILEGE CARD (PICPA MPC)…
This card serves as:
PICPA ID
COMMEMORATIVE CARD featuring the painting of the PICPA National Building by world-renowned artist Anton Mahilum
MEMBERSHIP CARD with discounts, freebies, special offers from Merchant Partners, membership privileges for seminars, etc.
This is available to all Members in Good Standing ( including Honorary Life Members and Sustaining Life Members) only.
Pay your membership dues now and avail of the PICPA MPC for FREE!!!!
Contact your Chapter for more details
or click this link:
https://bit.ly/PICPA_request_form
#picpampc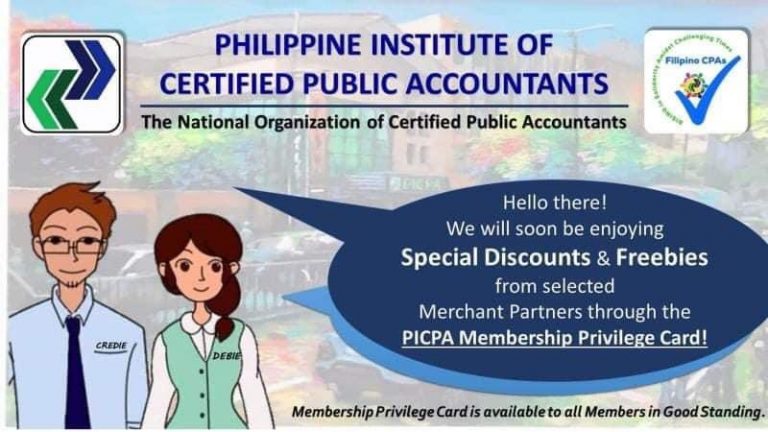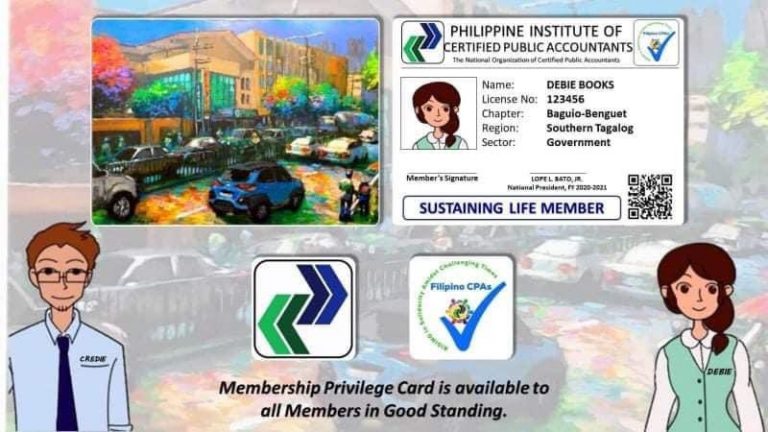 Philippine Institute of Certified Public Accountant
Mission
To serve the best interest of the members and the stakeholders while promoting, upholding, and maintaining high standards in the accountancy profession and protecting public interest.
Vision
A responsive and globally relevant professional organization committed to service excellence towards its member and stakeholders.